Civil Litigation and Alternative Dispute Resolution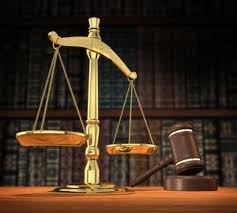 We handle trials and appeals in all New Jersey courts, state and Federal. Our experience includes handling commercial disputes, real property, estate and trust litigation, employment terminations, civil rights, defamation, professional malpractice and personal injury matters. We also serve as local counsel for out-of-state clients who are forced to litigate their disputes in New Jersey courts and need the experience of locally-admitted attorneys. Many of our litigated matters are handled in Superior Court in Bergen, Hudson and Passaic Counties, but we have handled litigated matters in every New Jersey county and in all three Federal vicinages.
Litigation is only one method of resolving disputes, however. Whenever possible, we seek to use other means of doing so, including forms of alternative dispute resolution such as mediation and arbitration, which are often more cost-effective and achieve better results than fighting in court. We have represented clients in these dispute resolutions, have served as a mediator and arbitrator, and have trained mediators. Michael L. Prigoff, our Managing Attorney, established the first attorney-staffed community dispute resolution program in New Jersey in 1980, and served for many years on the American Bar Association's Standing Committee (later Section) on Dispute Resolution.
Representative publications:
Co-Author, "Confidentiality in Mediation: The Need for Protection," 2 Ohio State Journal of Dispute Resolution 37 (1987)
Author, "Confidentiality in Mediation: Toward Candor or Chaos?," 12 Seton Hall Leg. J. 1 (1988)
Author, "Should There Be A Duty to Advise of ADR Options? No: An Unreasonable Burden," ABA Journal 51 (November 1990)